Frightening Fun Awaits this Spooky Season at Sinister Tombs Haunted House!
Home » Blog » Kentucky's Best Weekend Events, Kentucky Haunts: An In Depth Look, KentuckyHauntedHouses.com News and Updates
October 6, 2020 By Haunt News & Press Releases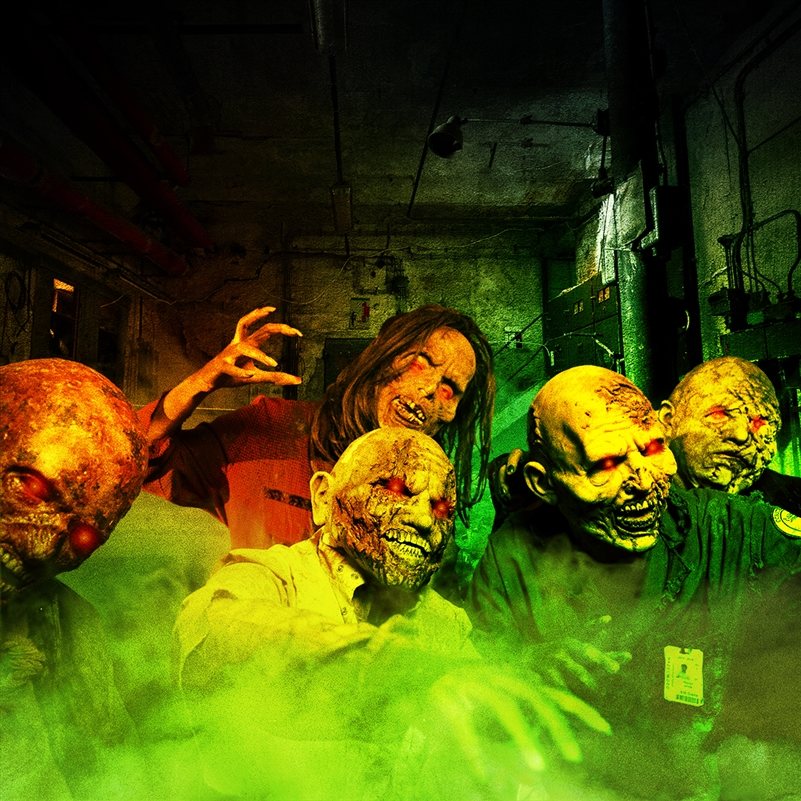 They woke up tonight on the wrong side of the coffin!
KentuckyHauntedHouses.com recently sat down with Marvin Skaggs of Sinister Tombs Haunted House, to discuss what's new at the haunted attraction for the 2020 Halloween Season!
What's new at Sinister Tombs Haunted House for 2020? Do you have any new rides, attractions, or special features that Haunt Seekers should know about?
Added a new look to the clown maze.
What are you most excited about for the 2020 Halloween Season?
Just being able to open!
What differentiates Sinister Tombs Haunted House from other local haunts in Kentucky?
Acting. We are a theatrical production that features lots of interactions.
How long has Sinister Tombs Haunted House been in business? Can you tell us a bit more about Sinister Tombs Haunted House's history?
Sinister Tombs open its door in 2001. At first, was a single 2400 square foot building, now Sinister Tombs is 3,000 square foot main building, 2,500 square foot clown maze, 2,000 square foot outdoor maze, wooded trails, cemetery, museums, cornfields, and much, much more.
What's your favorite experience since opening Sinister Tombs Haunted House?
Meeting and getting to know the actors, talking to the customers, and just having people to enjoy what we have built.
How long is a typical haunt experience at Sinister Tombs Haunted House from start to finish?
The average group can make it through in around 45 minutes, some groups move quicker and some groups move much slower, up to 1 and 1/2 hours.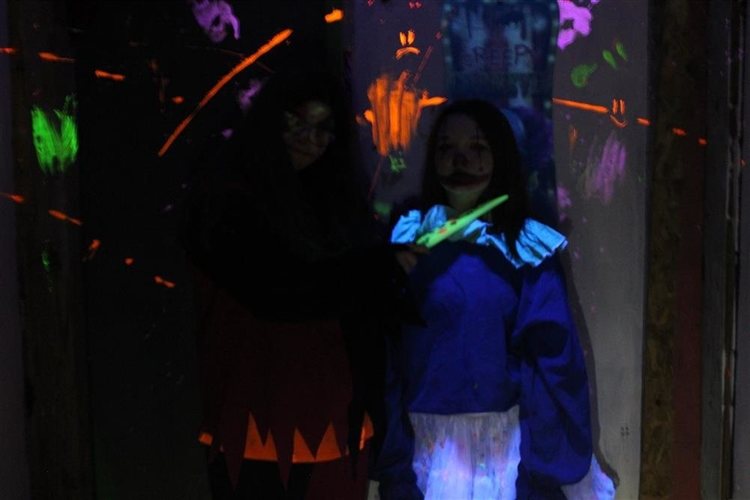 On a scale from 1 to 10, how scary would you say Sinister Tombs Haunted House is? Why?
I have a hard time judging this so I have to listen to the customers and the rating crews, we must be a 10 when I hear every night how people come up and say they peed themselves!
Does Sinister Tombs Haunted House's property have any real haunted history? Do you have a spooky encounter you'd like to share?
On Halloween night in 1913 a couple of gentlemen who had been working all day we call it a day, the one without warning turn to the other and said I do not like what you did to my dog, shot and killed the man he was working with. This ground is said to be cursed many years earlier when it was said robbers cause the train to derail nearby, killing all on board and stealing the Egyptian cargo, and while evading the authorities ended riding over a cliff and dying.
What inspired you to open up a haunted attraction? What's your favorite part of the business?
I opened Sinister Tombs to help Search & Rescue groups with no funding to be able to raise money to do the valuable activity they do and have the equipment to do that job.
How has new technology (i.e. animatronics, special props, etc) helped you to enhance Sinister Tombs Haunted House?
We have a few, but nothing is better than a good actor.
Can Sinister Tombs Haunted House accommodate large groups? How many people can experience Sinister Tombs Haunted House together as a group?
We cut groups down to no more than 8 going in, especially with COVID. But many times they join back together in the maze and have seen as many as 20 be able to meet back up, but we try to keep the groups small so they all can see everything and have what they pay for, fun and scares.
Does Sinister Tombs Haunted House offer any special deals, discounts, or coupons?
Yes, check our Facebook page for details.
Anything else you'd like to let us know about Sinister Tombs Haunted House?
For the value, no one can touch us.